Our Support Centre specialists will attend to your cases from 8:30am to 6:00pm on weekdays, and we now offer several ways for you to reach our support specialists:
Chat with a support specialist in real time!:
Click the "CHAT" tab on the support site or in your application (Prisma, Radia, PATS, Aura, and Spectra) and you'll be able to chat with one of our support specialists during our weekday business hours.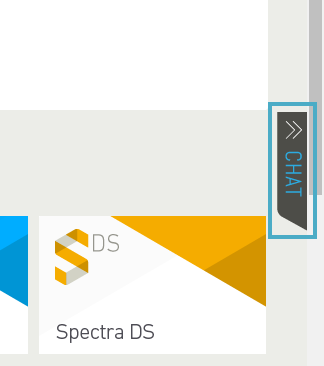 After hours, you can use it to fire off a quick email to Mediaocean Support.
Submit and track your own support cases:
Click 'Submit a request' to add a new ticket, or 'My activities' to view and update your existing ticket

Submit and manage your cases via Email:
If you would like to submit a support case via email, or wish to contact Mediaocean Training and Support teams, please use the email addresses below:
Training request - trainingteam@mediaocean.com
Aura – aurasupportuk@mediaocean.com
Lumina – lumina@mediaocean.com
Prisma – prismauk@mediaocean.com
Radia – radiauk@mediaocean.com
Traditional Media – mediauk@mediaocean.com
Finance– accountinguk@mediaocean.com
Spectra AS - sasfinance@mediaocean.com
Technical– tech@mediaocean.com
By telephone:
You can call our Support Centre on 020 7255 7001 to have a Mediaocean Support Specialist create a case for you. This service is available between 10:00am and 5:00pm.